: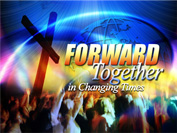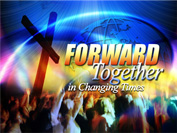 In America only about one-fourth of men will attend a worship service on a given weekend, or read the Bible during the week. The remaining three-fourths are basically unchurched. For many men, church is something that women do. Because many fathers do not participate in the life of the Church, their sons will likewise become young men who have no place for Christ in their lives.
The purpose of LIFEBUILDERS MEN FELLOWSHIP is to bring men together so that they may be accountable to each other, develop leadership skills, become mentors to young men in the church, and reach out to unchurched men. Further, Lifebuilders is involved in local service projects.
When: Every 2nd Saturday of the month @ 10:00 am

Where:
Evangel Church of God, 218 Cornelia Street, Boonton, NJ 07005
LINKS OF MEN'S INTERESTS
American Family Association Online - The American Family Association represents and stands for traditional family values, focusing primarily on the influence of television and other media including pornography in our society.
Church of God Lay Ministries - Ministering to those who serve.
Christian Fathers.com - Devotions, articles, and resources for man who wishes to excel as a Christian father.
Crown Financial Ministries - Equipping people to learn, apply, and teach Gods financial principles so they may know Christ more intimately, be free to serve him, and help fund the Great Commission.
Men of Integrity.net - A daily guide to the Bible and prayer. Sponsored by Christianity Today International.
New Man Magazine - A magazine is for men who love God and want more of Him in their lives. Men who realize that there's more to life than just making a living, providing for their families and going to church once a week. Men who want information that is fast, useful and bottom line.
Pure Life Ministries - Pure Life Ministries has been leading men into sexual purity since 1986 through its counseling programs and a vast array of teaching materials specifically designed to help men.
For more information regarding Men's Fellowship,
please visit the Life Builders web site above or
call the church office at 973-263-1787.

Evangel Church of God
Come and Experience the Presence of God
218 Cornelia Street
Boonton, New Jersey 07005
Church Phone: 973-263-1787
www.EvangelChurchOfGod.org